When you set to remodel your kitchen, you want everything perfect in a kitchen showroom. From the polished cabinets, lustrous countertops, to glimmering light fixtures, everything needs to fit precisely with your style and imagination. A kitchen is a place where you can create memories for the family while the kids there to assist you. The kitchen is the focal point for all the activities of the house. Whether it's helping your kid with homework or making important decisions over dinner, all are a part of your kitchen.
With so many memories are associated with your kitchen, you want to make everything worth remembering. There's a story behind every change you make in your house, the same goes with kitchen remodeling. When it comes to choosing the best cabinetry, countertops, and appliance for your kitchen, you can't just compromise. You need to handpick everything and plan the whole renovations with the designers.
Unfortunately, in the current pandemic of social distance and COVID-19, most people have put their house designing on hold. You can't just order things by just looking at pictures. My Soho Design offers virtual kitchen showroom tours for you. Therefore, you can plan the kitchen of your dreams without fussing over the quality of materials and service.
In the modern world of technology, we need to adapt to more efficient methods of communicating. Life must go on and so does your house designing. Especially during the pandemic, when your house and your kitchen is a safe place for you. You can cook delicious meals for your family to enlighten the mood during troubled times. My Soho Design can make your dream kitchen come to reality even during this pandemic with their virtual kitchen showroom tour.
How Does an Online Appointment Work to Remodel Your Kitchen?
The idea of planning your kitchen remodeling through the internet is hard to grasp. But adapting is all we can do. You must be wondering, so how does this virtual kitchen showroom tour work? We'll take you through all the ways our designer will make sure that you plan your kitchen without any obstacles.
All you need to do is book an appointment. Our designers will assist you in making plans for the final look of your kitchen. They'll give you a detailed tour of our kitchen showroom. Our team will take you through all of the cabinets, hardware, and other services.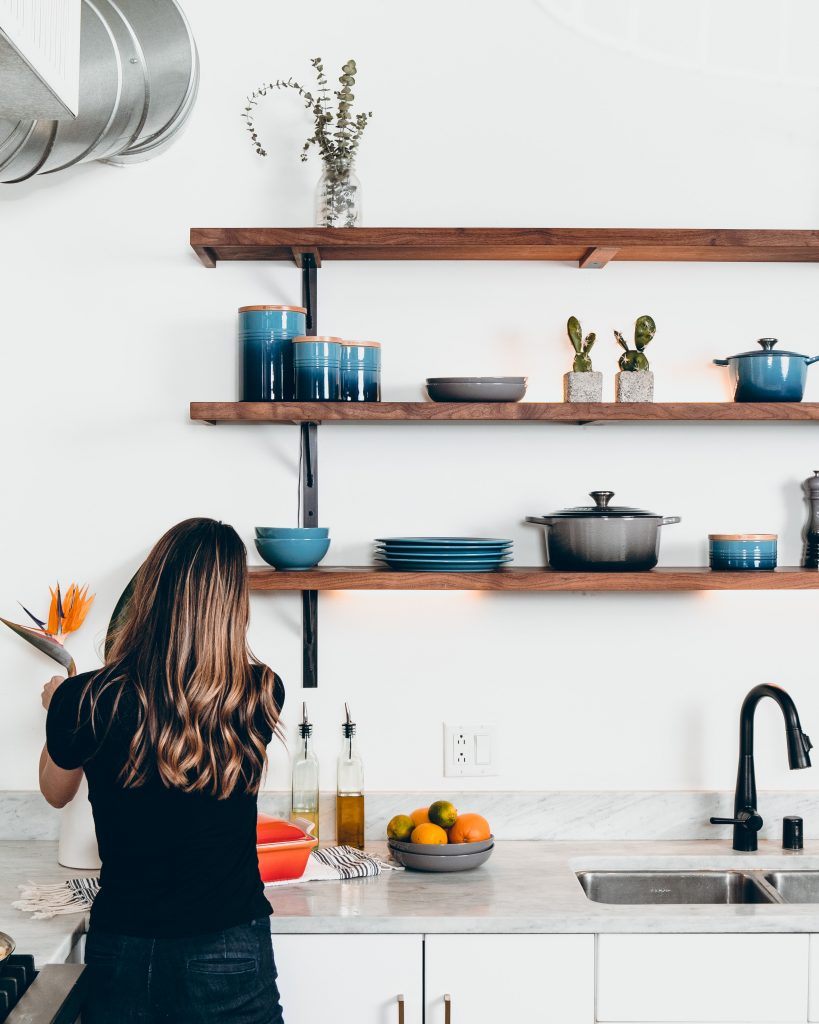 We realize how important a home is. It's not just walls and furniture, but family and tradition. A kitchen is a place where all the traditions are set. From roasting turkeys to building gingerbread houses, all are set into motion at the heart of your house. We want to keep all the traditions alive despite the global pandemic that has taken over the world as a dark shadow. Our designers will help you through every step and make your imaginations come to reality in the form of a beautiful kitchen.
This is something new that we are experimenting with to keep our services going. We have been renovating houses since 2010 want to keep the good work up. We have left almost 30,000 customers satisfied with our services and hope to do so in the future, doesn't matter what conditions we are in. A house and its traditions are the most important thing. You will be in contact with our designers and workers every step of the way. Choose the best cabinet material, color, and size through a virtual kitchen showroom tour and your dream kitchen is all set.
Why You Should Go For Virtual Kitchen Showroom Tour?
Simply, we can say that it's safer. In the lockdown, it's not wise to physically visit the showrooms and you don't even need to when My Soho Design provides the same services through the virtual kitchen showroom tour.
We provide with best countertop materials. Be it the natural stones like quartz, graphite, soapstone, or ceramic tiles, and stainless steel. You can choose from numerous cabinet materials including particleboard cabinets, solid wood cabinets, and MDF cabinets. The choice is unlimited in our showroom and you choose what you desire through our virtual kitchen showroom tour.
We know that the key factor in perfectly designing a kitchen is to communicate. It's essential to brainstorm ideas to bring innovative flair and creativity to the place. You can discuss your ideas and bounce theories on a zoom call with our designer and the team. You can show the designer your place and he will decide with you what color, theme, and lights go with your kitchen layout. Our designers' work had to polish each article of your kitchen with perfection and it's going to be the same though the virtual kitchen showroom tour.
Ready to Start?
It's as simple as one click on the web and you can begin designing your dream kitchen while staying safe indoors. Book your virtual kitchen showroom tour and start designing the kitchen of your dreams that everybody is enchanted and mesmerized by the splendor of your kitchen. A kitchen is a place where everything and everybody comes together. It's your comfort place where you can lazily sip the warm coffee in the morning and enjoy the juicy steak in the evening. Even when all you do is microwave the takeaways and gulp down sodas, the kitchen is still a place where you can savor the few relaxed minutes with a plate of your favorite food and a glass of wine.
My Soho Design ensures that your kitchen remains the place of comfort for you in the pandemic and offers the service of a virtual kitchen showroom tour where you can discuss the kitchen of your dreams with the designer and work towards the kitchen that you always wanted.