Find the Right Style, Price, and Timeline for Your Remodeling Project in Chantilly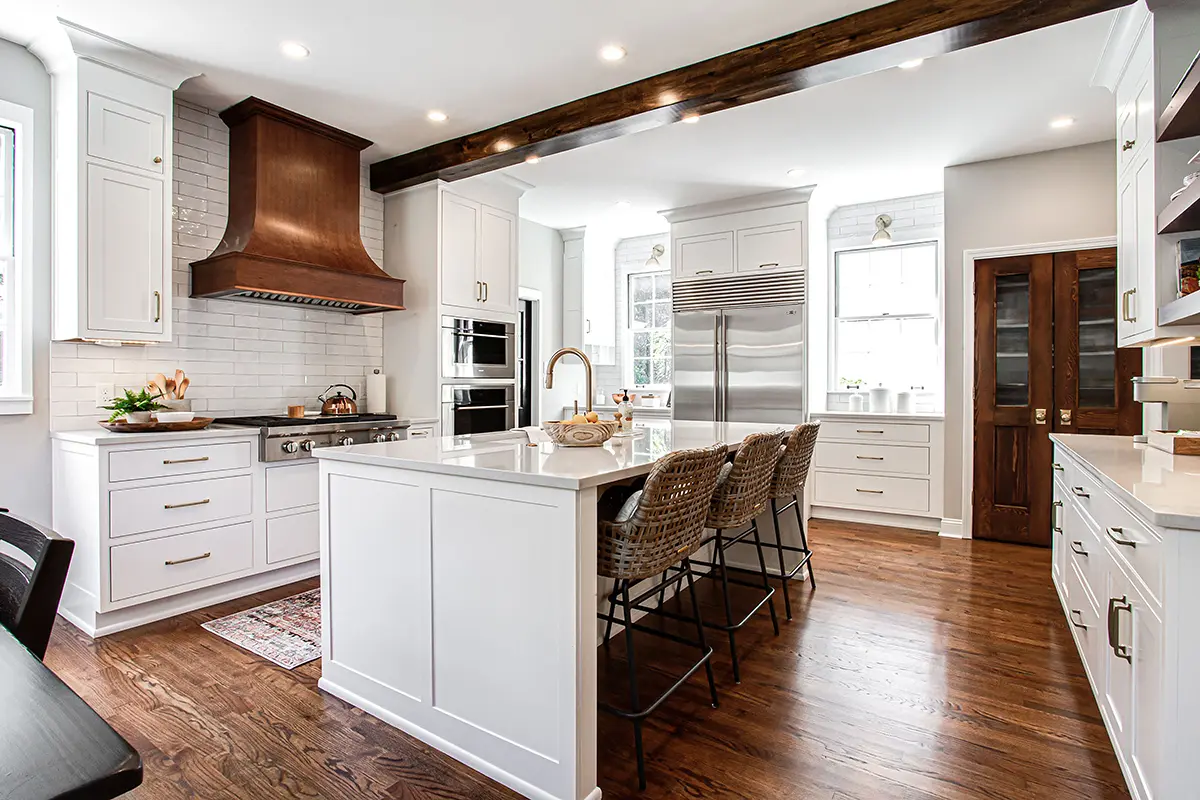 When it comes to renovating your house in Chantilly, there are many variables to consider. At GraniTech, we understand that deciding where to begin might be difficult. That's why we specialize in kitchen and bathroom remodeling services and offer you affordable prices, a full schedule, and free consultation for all your home remodeling needs.
Before starting a kitchen or bathroom remodel, it's important to ask ourselves some key questions. These questions can help set us on the right track and even save us money in the long run. We should consider our budget, style preferences, any additional features we need, the desired timeline for project completion throughout, and the type of contractor we should hire. Taking the time to answer these questions will ensure that each stage of our renovation is more manageable and successful, leaving us with an amazing new space! If all of this seems daunting, don't hesitate to contact our experienced professionals in Chantilly,. We will be sure to steer you in the right direction for all your kitchen remodeling needs.
Upgrade Your Kitchen and Bathroom Today with Professional Remodeling Services
At GraniTech in Chantilly, we understand the importance of knowing your budget and desires when embarking on a renovation project. Before starting, we stress that it's crucial to determine the specific changes needed. By setting clear objectives and prioritizing key aspects of a major renovation, like materials and color choices, you can create the perfect remodeling plan with GraniTech.
Our experienced team at GraniTech is equipped to handle all aspects of kitchen and bathroom remodeling. From offering design ideas and assisting with budget planning to material selection and installation, we're here to guide you every step of the way. We encourage you to reach out to us with any questions or concerns, as we are committed to ensuring the success of your main bathroom renovation project. Contact us today to schedule a free consultation, and let us help you transform your home into the perfect space!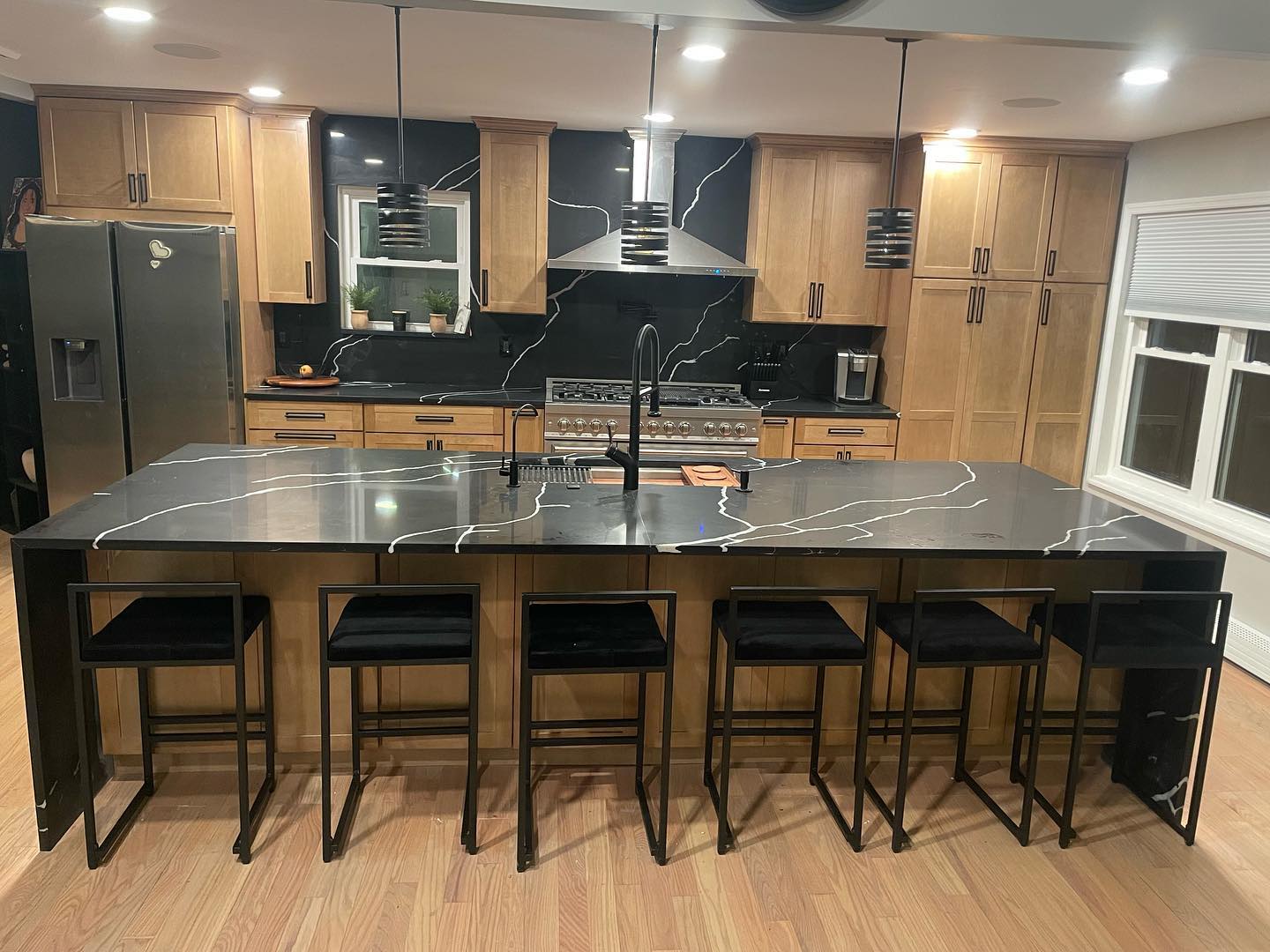 Invest in Quality Remodeling Services From Chantilly's Local Experts
In Chantilly, we have been providing exceptional full-service custom kitchen and bathroom remodeling and home improvement services for the community for over twenty years. With the support of a highly skilled team of designers, craftsmen, and installers, we offer comprehensive design, construction, and installation services for both residential and commercial clients.
Our goal is to create functional and stylish spaces that exceed our customers' expectations. From updating kitchens to complete master bathrooms and remodels, we work closely with you at every step of your life throughout the process. During the initial consultation job site visit, we ensure that your family and specific needs are addressed and provide expert guidance and support throughout the design phase. Our team then handles the entire project, from demolition to installation, with superior craftsmanship.
What sets GraniTech apart is our commitment to outstanding client service and high-quality results. We pride ourselves on great customer service and on working closely with our customers, ensuring that your vision becomes a reality. We understand that each project has unique requirements, and we offer our clients a full range of services to accommodate future projects of any budget and timeline.
Experience unparalleled client service and stunning results with GraniTech, your trusted partner in custom cabinets, kitchen cabinets, and bathroom remodeling in Chantilly. Visit our showroom to start your project right away; you can find our driving directions on our ''Contact Us'' page.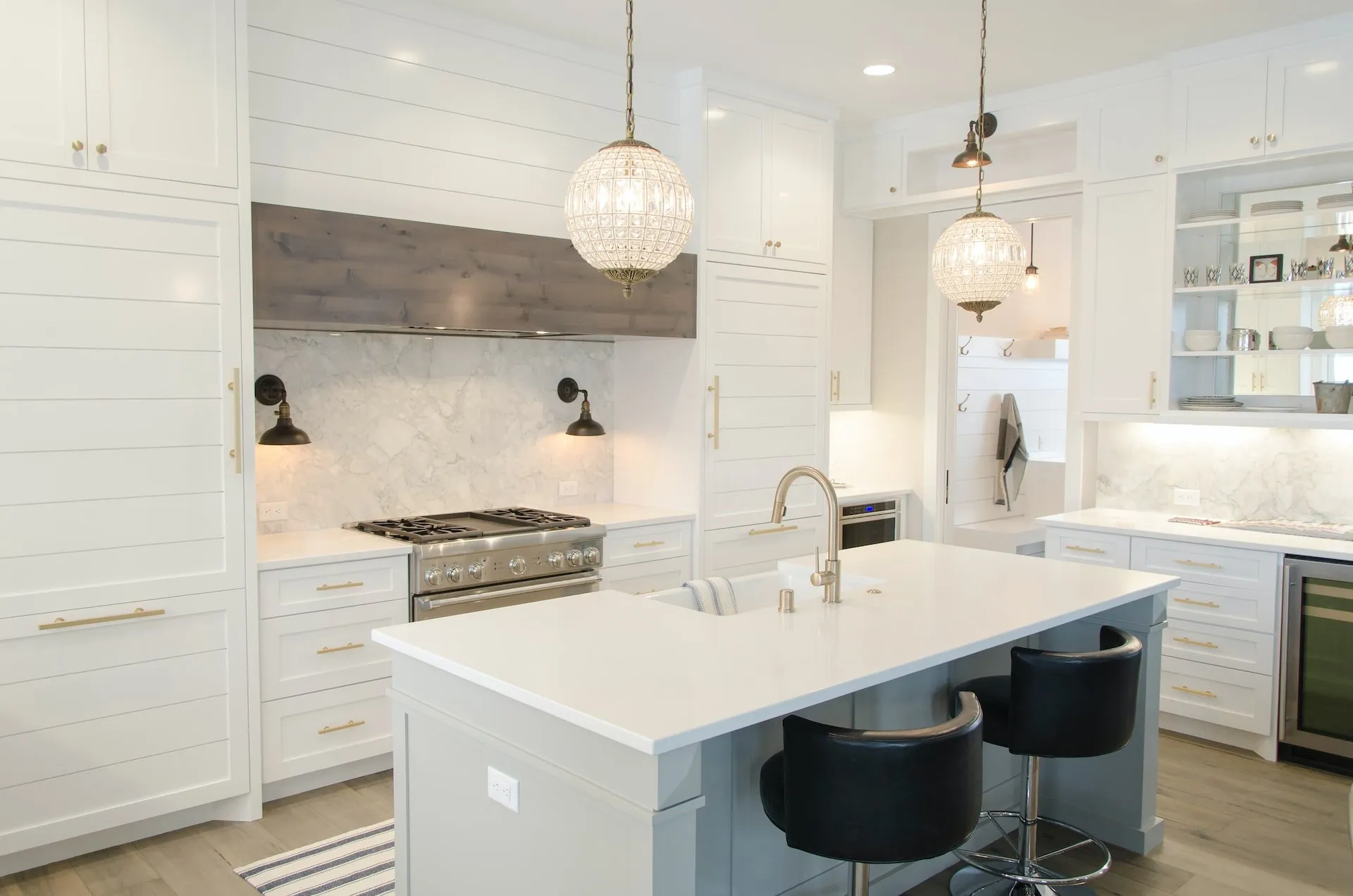 Expert Craftsmanship, Exceptional Service Guaranteed
At GraniTech in Chantilly, we offer a comprehensive approach seamless experience for your custom kitchen and bathroom remodeling project. Our team of highly qualified professionals will work closely with you from the initial stages to develop a unique plan that meets your specific needs. You can rely on support from our experienced staff to provide expert advice and helpful and exceptional service throughout the entire space and renovation, ensuring that your vision is brought to life in an impressive manner.
Furthermore, we are committed to keeping you informed at every milestone of the project to ensure your satisfaction, confidence, and happiness upon completion of work. At GraniTech, we pride ourselves on providing clients with an outstanding full-service kitchen and bathroom remodeling experience from start to finish.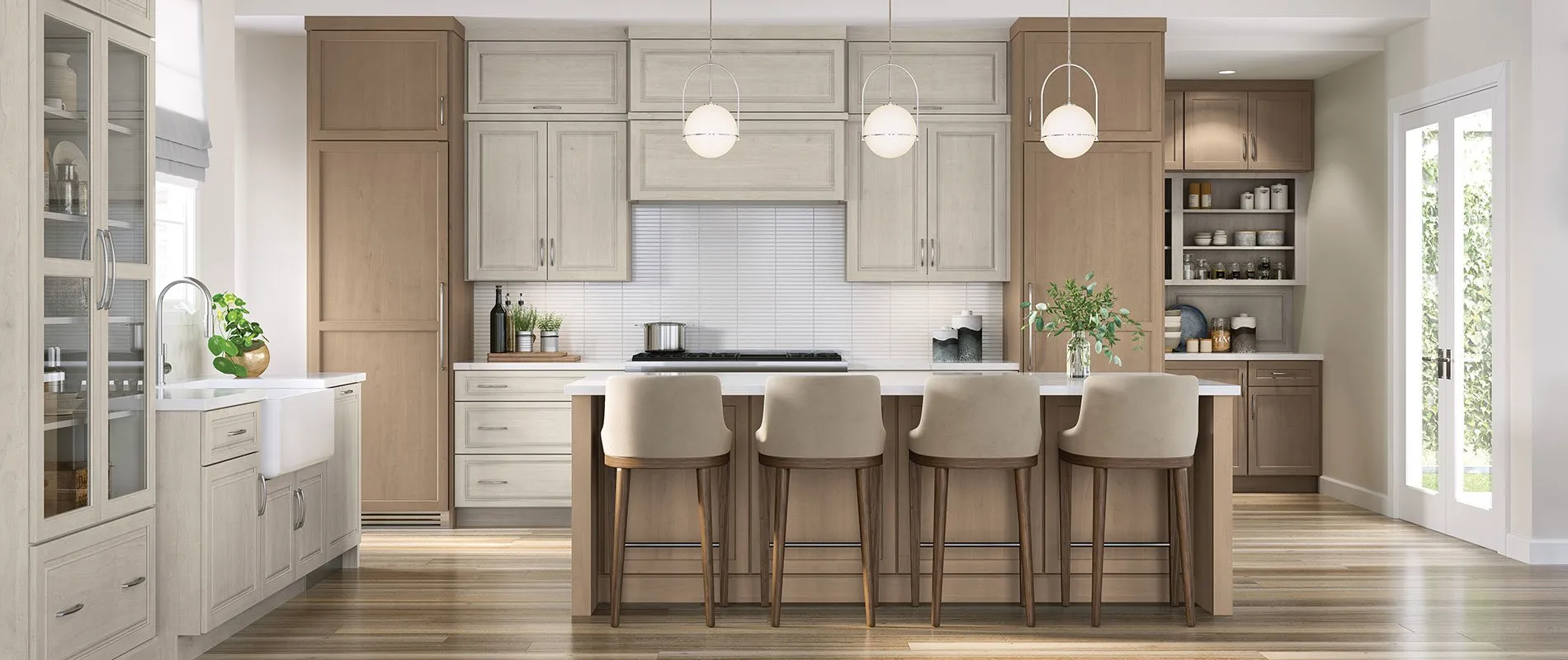 Years of Expertise to Accommodate Projects of Any Budget
GraniTech, serving in Chantilly, has a proven track record of successful kitchen and bathroom renovations. We prioritize client satisfaction and take great pride in exceeding expectations. With our professional expertise, exceptional customer service, compassion, and extensive experience with top-of-the-line products, you can trust that your project is in capable and compassionate hands. Our aim is to deliver the highest quality work at an affordable price, transforming your home into a space you'll love.
When you choose GraniTech, you'll receive personalized kitchen remodel and bathroom remodeling services tailored to your needs. Our experienced professionals will guide you through the entire process, assisting you in selecting materials and support services that fit your budget while enhancing the aesthetics of your dream kitchen or bathroom. We guarantee cost-effective solutions without compromising on quality, allowing you to achieve the renovated kitchen or new bathroom that you've always wanted.
With decades of experience, we have the expertise and skills to accommodate projects of any budget. Let us handle your kitchen and bathroom renovation, ensuring a professional, functional, and visually appealing space in no time. Trust GraniTech to make your kitchen renovation and bathroom dreams a reality.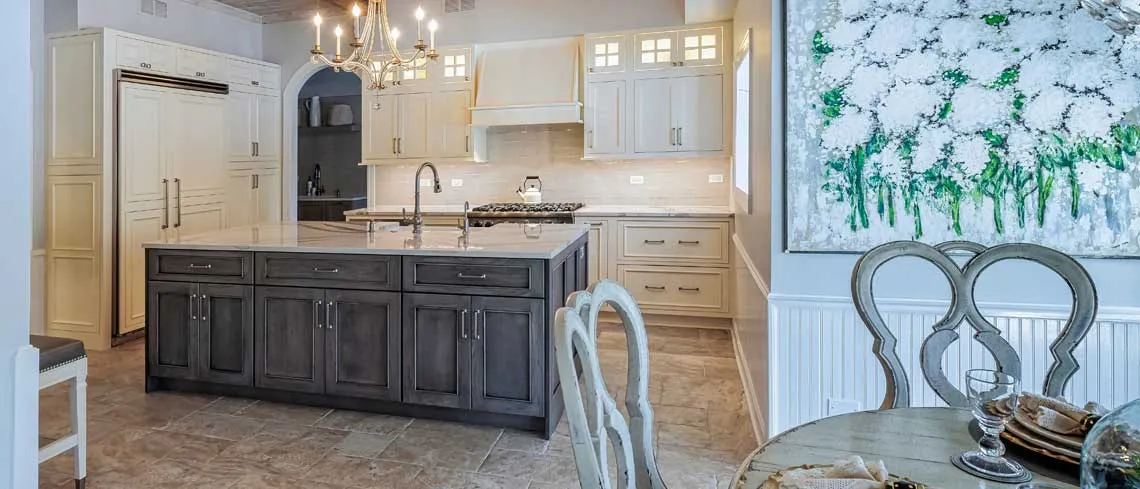 Unlock Your Dream Kitchen and Bathroom in Chantilly, New Jersey
Our team is here to guide and support you through the entire process, making it a fun and rewarding experience. Whether you're looking to update your kitchen or give your outdated bathroom a much-needed facelift, we will work closely with you to create the perfect space that fits your style and requirements.
With our expertise and support as a home improvement contractor, you can transform your home into a more functional and visually appealing environment. Our remodeling services are not only an investment in the life of your home but also extremely helpful in improving its resale value. By getting it right the first time, we ensure your confidence that your project is done to your satisfaction.
Let our team at GraniTech take the guesswork, stress management, and physical pain out of your home remodeling project now. We'll help you design a space that not only looks great but also suits your budget, personal style, and aesthetic preferences. Start your journey by turning your kitchen and bathroom into the spaces you've always dreamed of with us!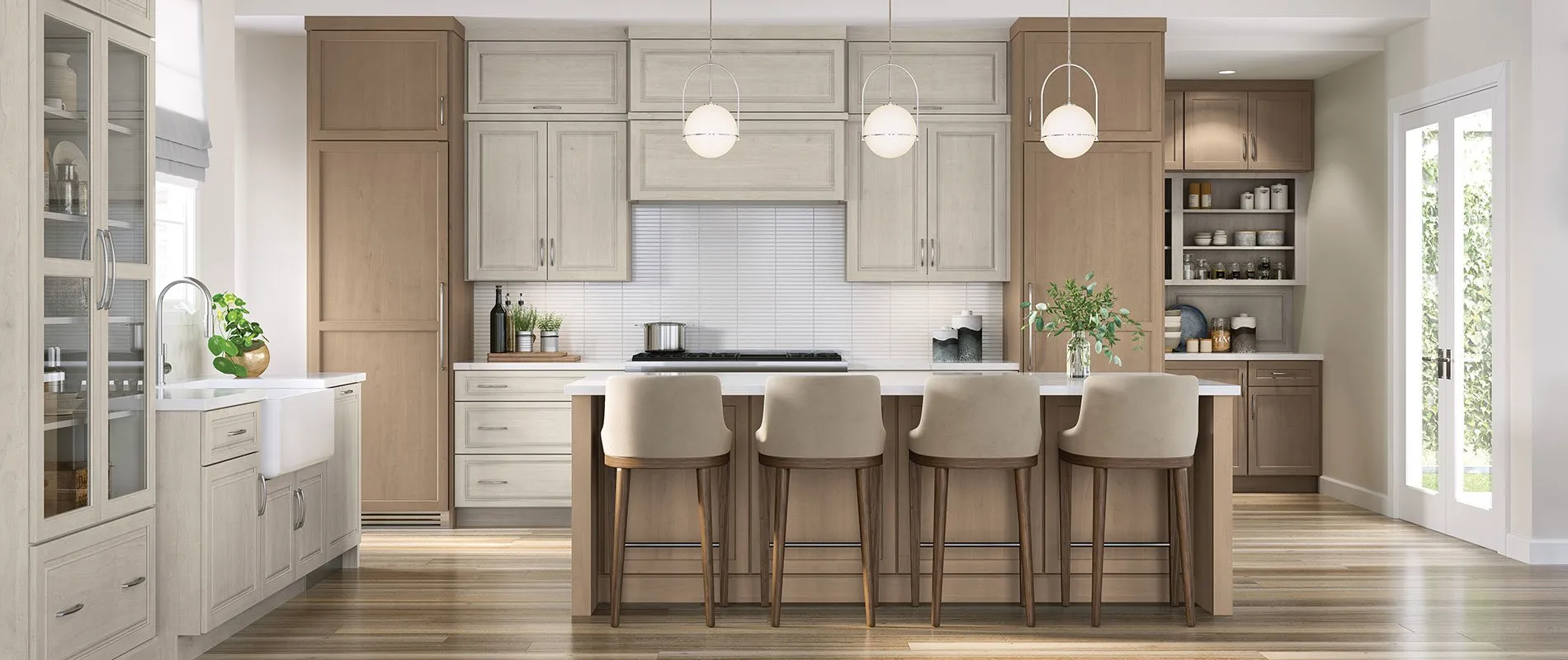 Transform Your Home with Cost-Saving Tips from the Experts in Chantilly
We understand the excitement and challenges of starting a budget-friendly kitchen and bathroom project. We are here to guide, teach and support you every step of the way to your next project, ensuring that you achieve your dream look within your budget.
To begin counseling, it is important to set realistic expectations and be open to making compromises if necessary. Our experts will collaborate with you to create a space that reflects your and your family's lifestyle while staying within your budget. As a team, we take care to carefully plan this entire remodeling process so that every member of your family can be as satisfied as possible.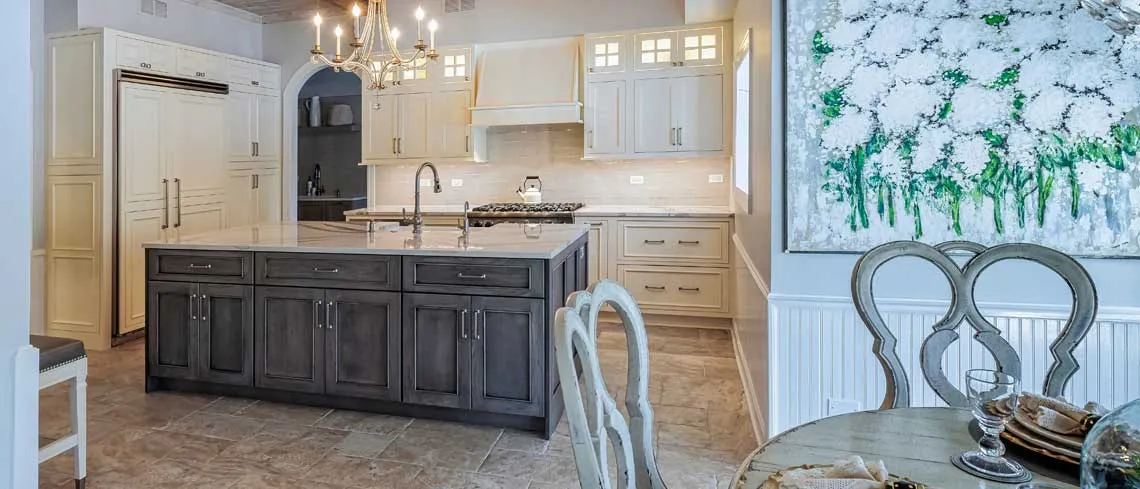 Try Our Cost-Effective Remodeling for Stunning Results
A key aspect of understanding our approach is considering how each item fits into your project manager's overall design plan. This ensures that you stay within budget while still achieving the desired look. Additionally, we recommend choosing durable materials that we expect will last for years to come, providing both quality and cost-effectiveness to your project manager in the long run.
For example, rather than replacing cabinets with new ones, consider painting or refinishing the existing ones to keep costs down. It is also worth exploring deals and discounts available in the market to find the best possible prices for the materials.
At GraniTech, we aim to support you make your budget work for you, and help you create a beautiful space. Contact us today to get started on your budget-friendly kitchen and bathroom remodeling project.
SERVICE AREAS
My Soho Kitchen Cabinets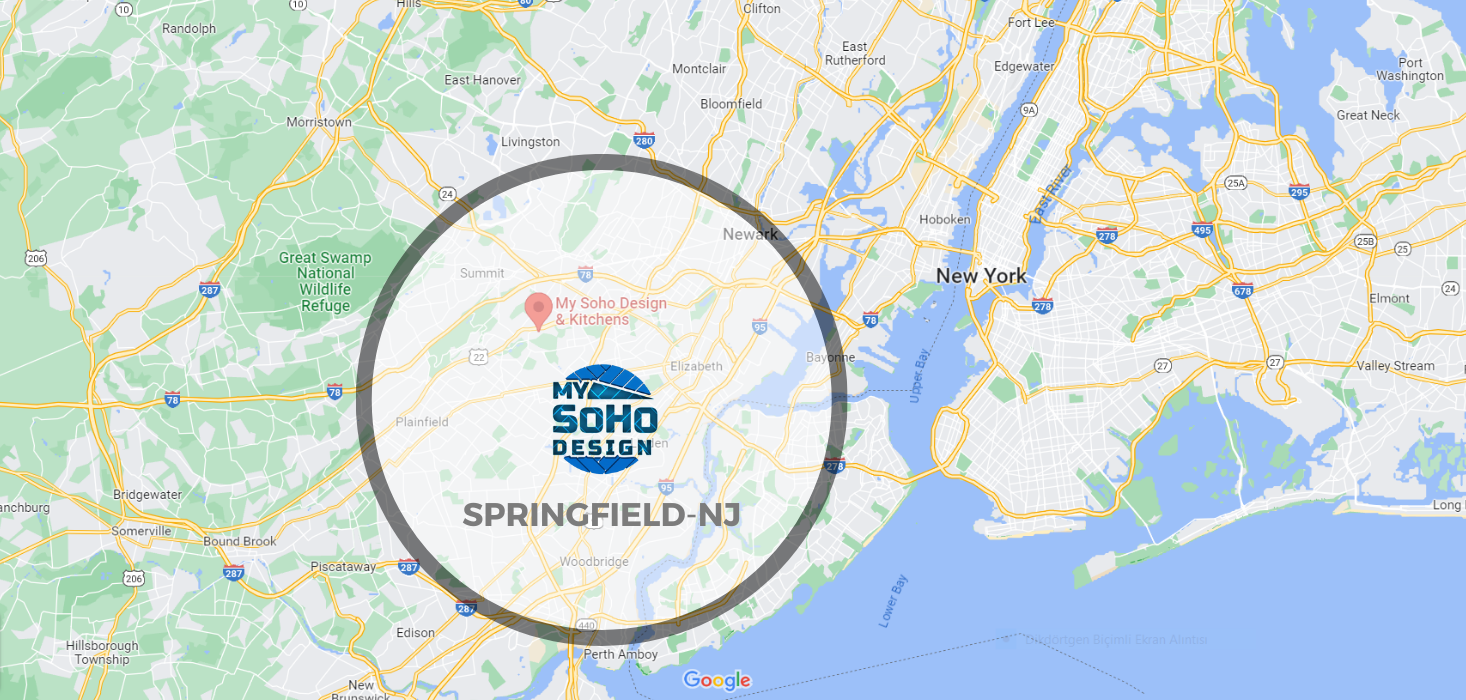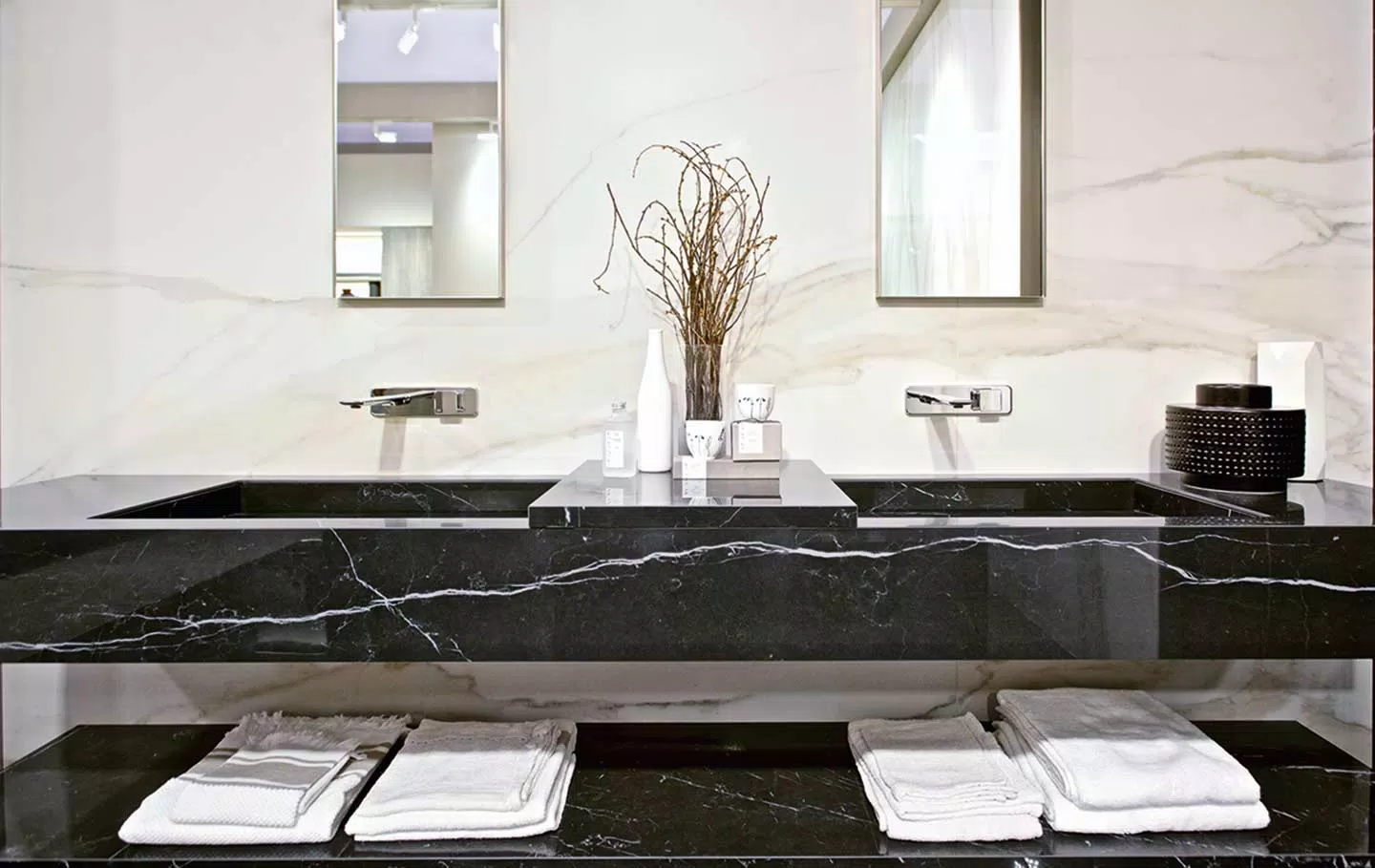 Professional & Experienced Designers Make Your Remodel Job Easy
Our professional and experienced designers work closely with each client to ensure they get what they envision and create designs that maximize value while meeting budgets. So whether it's a few dream kitchens, kitchen remodeling, dream kitchen designs, a house with a complete remodel job, two dream kitchen designs, a store, or just a house with some minor updates to their bathrooms to make things look fresh again, we will exceed customer expectations with our top-notch craftsmanship, quality, and attention to detail.
Open Communication With Clear Expectations: The Key to Hassle-Free Home Remodelling
Selecting the right remodeling contractor can be a daunting task, but with the right strategies, it can be a hassle-free experience. One way to ensure that you are working with a reputable contractor is to ask for referrals from family and friends. Another crucial factor is to check the contractor's license, insurance, and certification to guarantee that they are qualified to work on your project.
Reviewing their portfolio and talking to their past clients can also give you an idea of their work quality and reliability. Keeping open communication and setting expectations early on is key to an effective working relationship with your contractor. With these strategies, you can confidently choose a contractor to transform your home into your dream space.
Put the Vision for Your Dream Home Into Action today With My Soho Design
Home renovation can be an exciting yet daunting task to take on. The trick is to have a clear and detailed plan of what you want to achieve before starting. One important aspect is to consider the design ideas you want to incorporate into your home. Whether you want to add more natural light, create a more spacious layout, or transform your home into a modern oasis, it's crucial to have a vision in mind.
Some other design ideas include choosing the right color schemes, selecting durable materials, and ensuring your renovations align with your overall aesthetic. By taking the time to plan and consider your design ideas, your home renovation will be sure to bring your vision to life. Visit our showroom to start your project right away; you can find our driving directions on our ''Contact Us'' page.