Kitchencraft KITCHEN CABINETS
We offer all kinds of services involved in kitchen remodeling. Our designers will assist you in the process. Schedule your Zoom appointment or get a free estimate for your kitchen cabinet needs. We're here to help.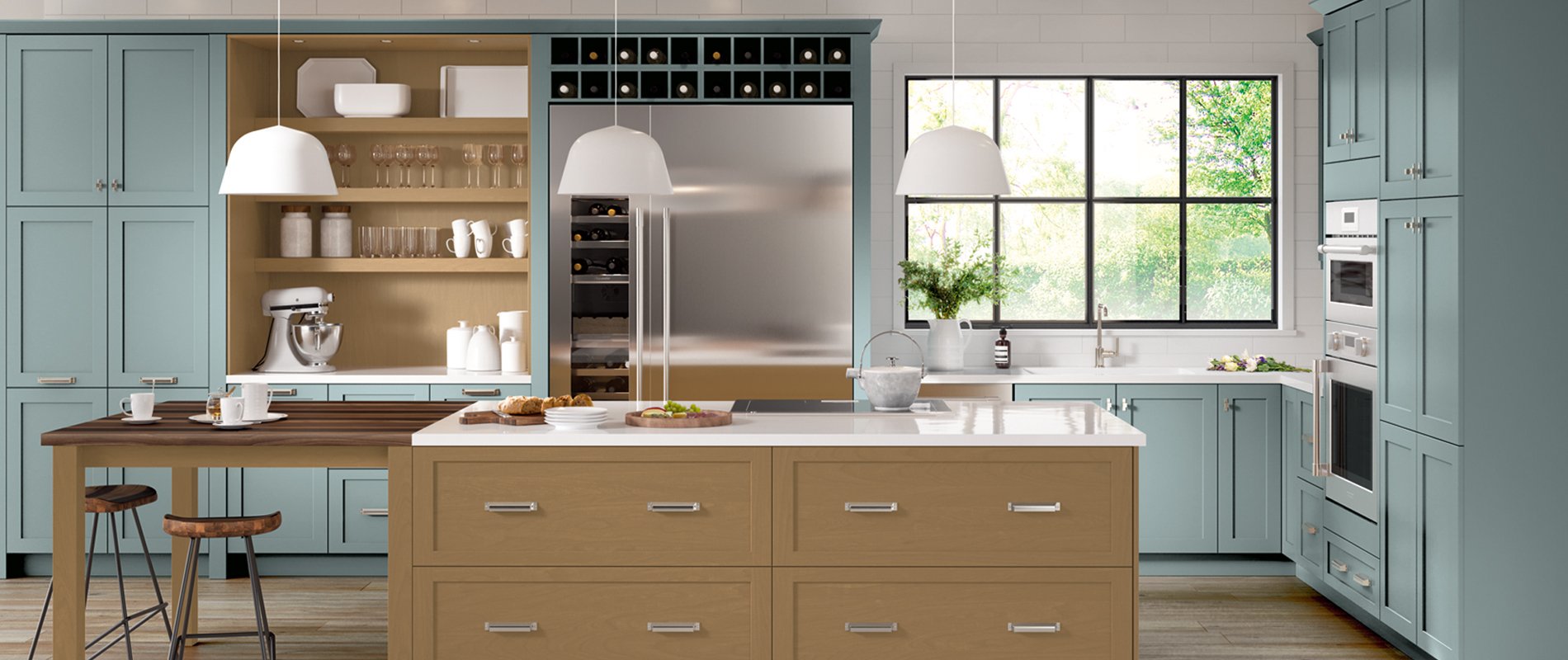 Customize Your Kitchen Aesthetic with Beautiful Kitchen Craft Cabinets
Kitchen Craft cabinets believe that individuality is everything. Whether you're looking for a modern, minimalist kitchen or a more traditional style with intricate details and warm wood tones, you can be sure to find exactly what you're looking for with Kitchen Craft. The cabinets come in an array of styles, finishes, colors, and materials—allowing homeowners to create a custom kitchen that truly reflects their personal taste and aesthetic.
Kitchencraft Kitchen Cabinets Door Styles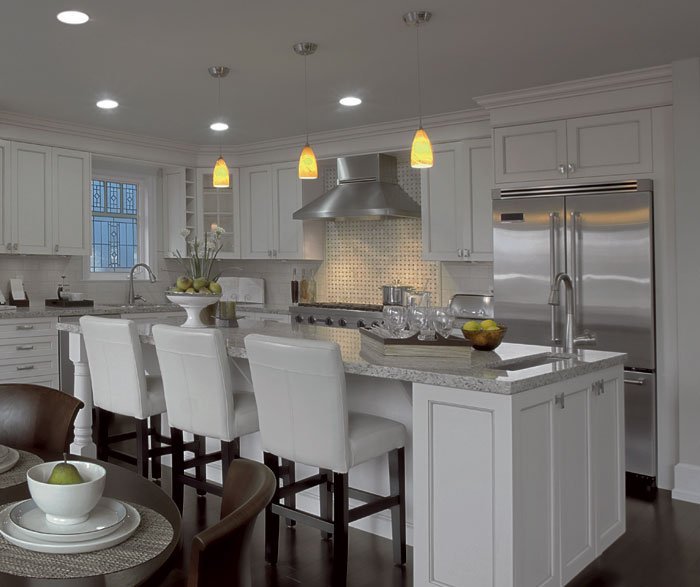 Creating Your Unique Kitchen Design: Unlocking the Potential of Customized Cabinetry by Kitchen Craft
No two Kitchen Craft kitchens are exactly alike. We understand that everyone has unique needs, desires, and tastes. That's why the cabinets offer the freedom to customize every aspect of your kitchen design—from door styles and hardware choices to moldings and decorative accents. Add-on features like adjustable shelving, roll-out trays, valances, glass doors, light valances, and stained glass insets give you even more control over your perfect kitchen space. With the ability to choose from an almost infinite number of combinations of style elements, individual identity is unmistakably reflected in each kitchen design crafted by Kitchen Craft's team of professionals.
Real Reviews from Real (and Awesome) People

We had a great experience at My Soho Design. We shopped around at several cabinet stores is Chicago and Jem gave us the best price. I love the cabinets, they are beautiful and great quality. Jem was knowledgeable and helped us with the smallest details and even though we had so many questions along the way, Jem was patient and addressed all our concerns. Don't look elsewhere when remodeling your kitchen!
Alejandra P.

Excellent service! Jem was phenomenal. Very patient and Excellent customer service, fast responses, product delivered as expected, very knowledgeable and professional installers. It was worth every penny. Jem sat down with me to design a very unique kitchen with all quartz countertops. They gave me a very fair price for all of the projects I wanted and cabinet designs. I am very happy with all of their services. Communication is exceptional. This is the Home Depot for all kitchen needs!
Ariel P.

Best company ever. The cabinets looks awesome! The person who helped me the most were Jem! Impressive! Very helpful, on time.. Very responsible! Plus, the quality of the cabinets are just WOW! A+++ Service!
Julia Q.
Kitchen Cabinets, Virtual Tours and More
From kitchen cabinets to countertops and flooring, our work of fine quality and craftsmanship always depicts in our services. We know that every kitchen is different and unique.

Let's talk about the details and understand what you need, then design your kitchen with a free estimate.
Kitchen and Bathroom Cabinets
From kitchen and bathroom cabinets to countertops and flooring, you can make your dream come true by getting the best service.
Virtual Showroom Tour
Can't leave home? No problem! You can schedule an appointment to get a virtual live tour with one of our designers.  Read how it works.
The Biggest Showroom
Our showroom is the biggest in New York, New Jersey and Connecticut. We have a grand selection of top kitchen cabinet brands just for you.
LET'S TALK VIA ZOOM
If you can't make it to the showroom, we can discuss your kitchen cabinet project via Zoom, as an online session. Read how it works.
Let's discuss your kitchen cabinets or bathroom remodeling project. Book your free online appointment today.