MSI
MSI Countertops should be top of your list if you're in the market for a stunning countertop. Their affordable natural stone worktops deliver both beauty and value so that everyone can own one! With plenty of colors, patterns, and styles to choose from, there's something suitable for any aesthetic.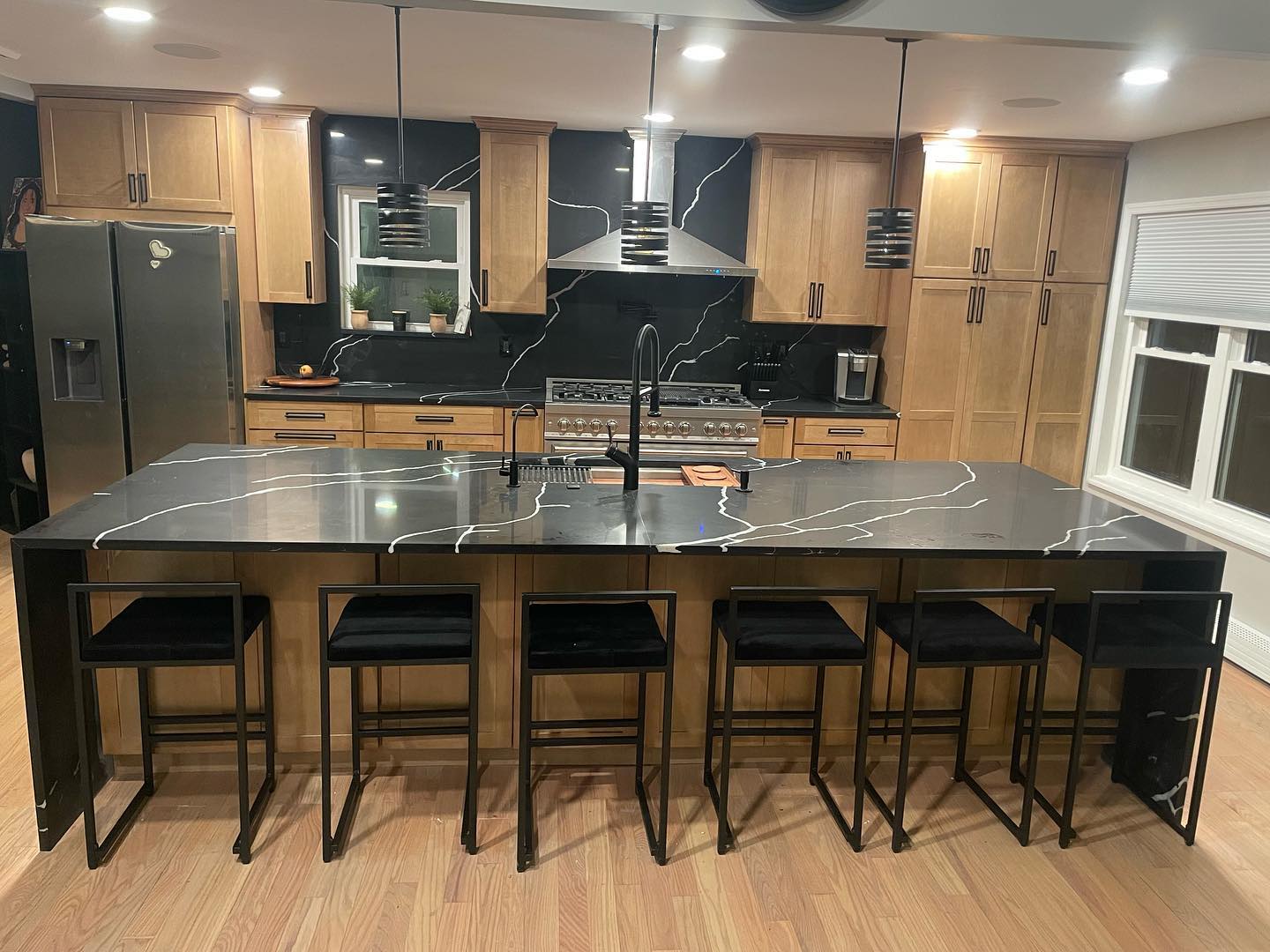 Get Creative in the Kitchen: Unlock a Wide Variety of Color and Pattern Options with MSI Countertops 
MSI Countertops is the pinnacle of quartz countertop craftsmanship. Their exquisite collections are both budget-friendly and stylish, making them accessible to all – regardless of spending power! With an impressive selection of colors and patterns, ranging from tranquil monochromatic hues to unique marbled designs, you're sure to find something that truly embodies your vision. MSI countertops are widely sought after due to their wide array of colors and patterns, guaranteeing that you'll find one suited to your desires. With MSI, you could give your kitchen or bathroom a modern remodel with an updated style. No matter the look that appeals to you most, let MSI help design the perfect kitchen or bathroom countertop for your home.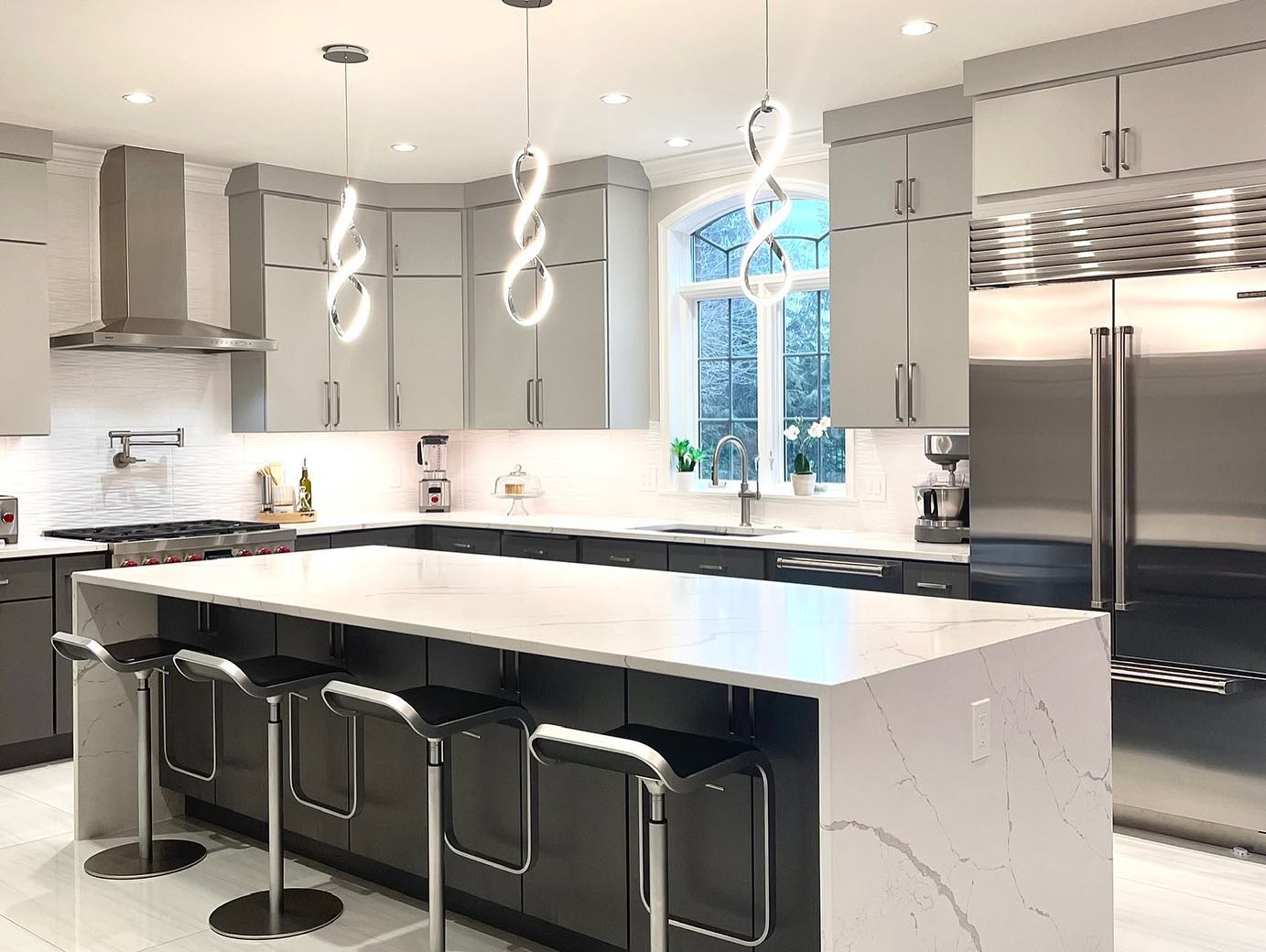 Get the Most Out of Your Investment: Long-Lasting Results with MSI
Durability and dependability are essential qualities of any countertop material. MSI countertops are made from the highest-quality quartz materials, so they can withstand even the most demanding conditions while adding style to your space. The scratch-resistant surface is ideal for food preparation, and its non-porous nature makes it resistant to staining – a bonus for bathrooms and kitchens alike! Not only does this mean quick clean-up, but it also significantly reduces the amount of time spent maintaining the countertops. Additionally, quartz surfaces don't require harsh cleaners or sealants; all you need is some warm soapy water every now and then. These features combined mean that MSI countertops are designed to last for years and stand up to the most common wear and tear.
Kitchen Cabinets, Virtual Tours and More
From kitchen cabinets to countertops and flooring, our work of fine quality and craftsmanship always depicts in our services. We know that every kitchen is different and unique.

Let's talk about the details and understand what you need, then design your kitchen with a free estimate.
Kitchen and Bathroom Cabinets
From kitchen and bathroom cabinets to countertops and flooring, you can make your dream come true by getting the best service.
Virtual Showroom Tour
Can't leave home? No problem! You can schedule an appointment to get a virtual live tour with one of our designers. Read how it works.
The Biggest Showroom
Our showroom is the biggest in New York, New Jersey and Connecticut. We have a grand selection of top kitchen cabinet brands just for you.
LET'S TALK VIA ZOOM
If you can't make it to the showroom, we can discuss your kitchen cabinet project via Zoom, as an online session. Read how it works.
Let's discuss your kitchen cabinets or bathroom remodeling project. Book your free online appointment today.