ENJOY PROFESSIONAL KITCHEN and BATHROOM SERVICES at AFFORDABLE PRICES in WESTFIELD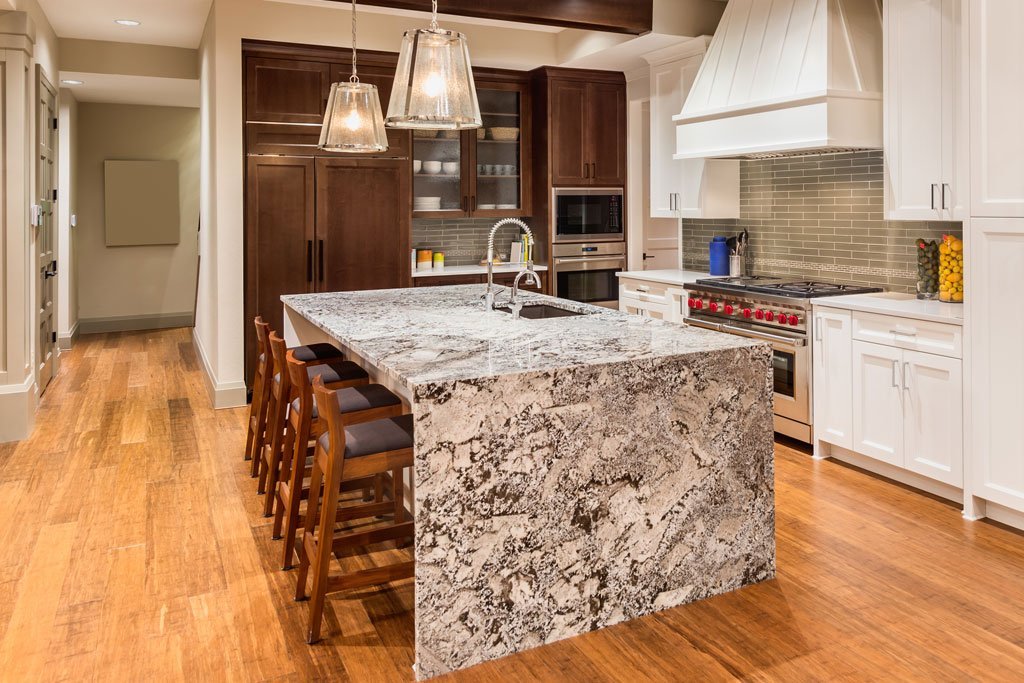 When you're in need of top-notch kitchen and bathroom services, My Soho Design has got you covered! Our experts are the best in Westfield and can deliver exceptional results at prices that won't break your budget. Plus, we go above and beyond for our customers, from complete remodeling projects to small fixes – whatever it is you require – we'll take care of it. Don't hesitate to contact us today; we guarantee satisfaction every time!
Our ultimate goal is to provide the finest quality available in the market so that our customers can be completely confident in our kitchen and bathroom remodeling service. We take great pride in being one of the most reliable remodelers since we never compromise on any aspect while devising a project!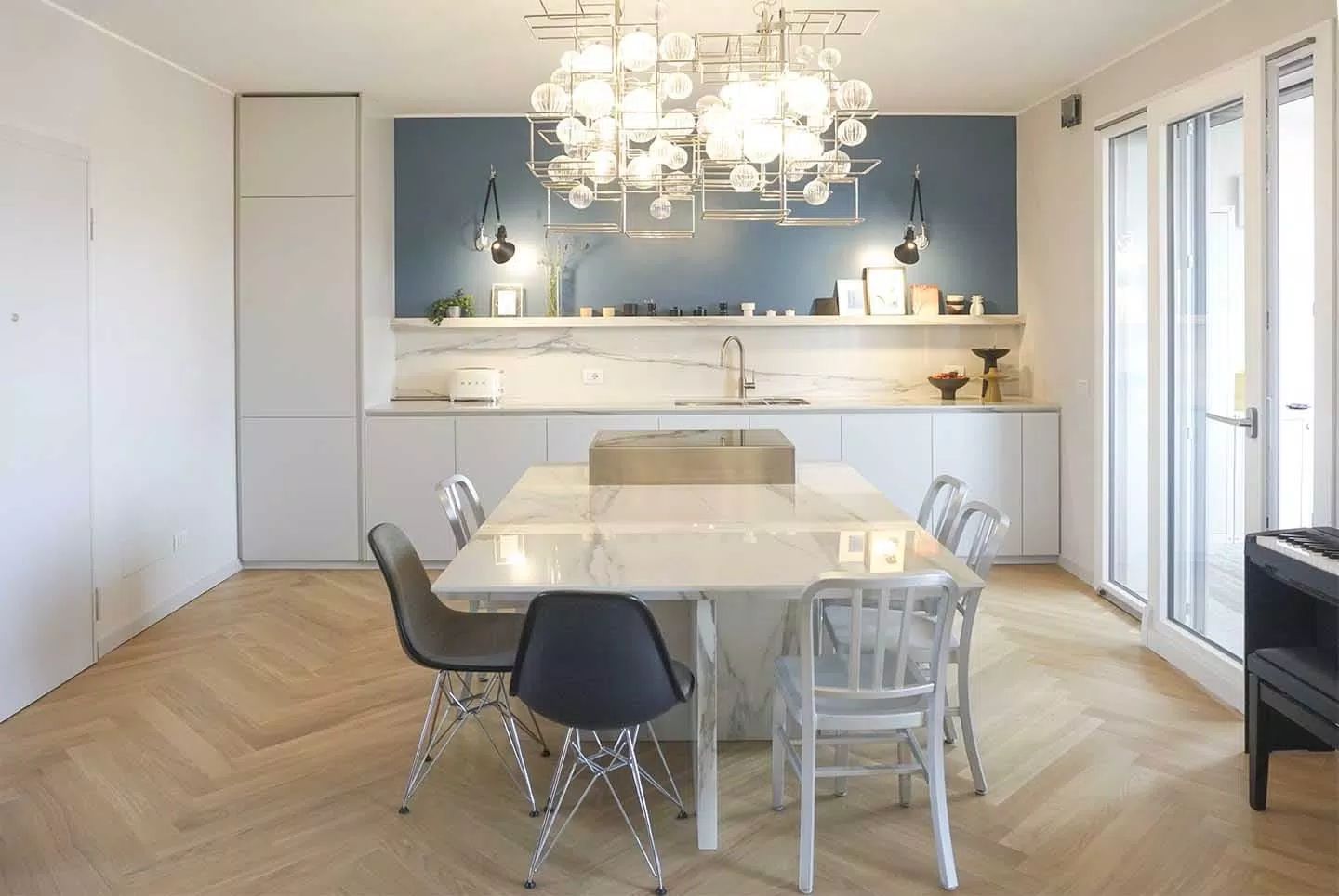 Get Expert Assistance from Trusted Kitchen & Bath Designers
Are you in search of a kitchen and bath designer? Look no further! Our showroom is the ultimate destination for all your home improvement needs, featuring some of the most experienced designers in the industry who will answer any inquiries regarding our services. We understand that every remodeling job is unique; therefore, we promise to provide customized solutions according to both timeline and budget constraints. Just let us know what you need, entrusting with confidence knowing that our fully insured service covers every step of your transformation project!
Our team of experts is here to guarantee you a quick and perfect completion of your project. You can be confident that when selecting us, we will do our utmost to get everything done in an effective manner so you can enjoy your new kitchen or bath sooner rather than later! Furthermore, all of our goods come with a lifetime guarantee offering great peace of mind and free, no-obligation quotes tailored to fit any budget. We look forward to working together on future projects – let's make it happen today!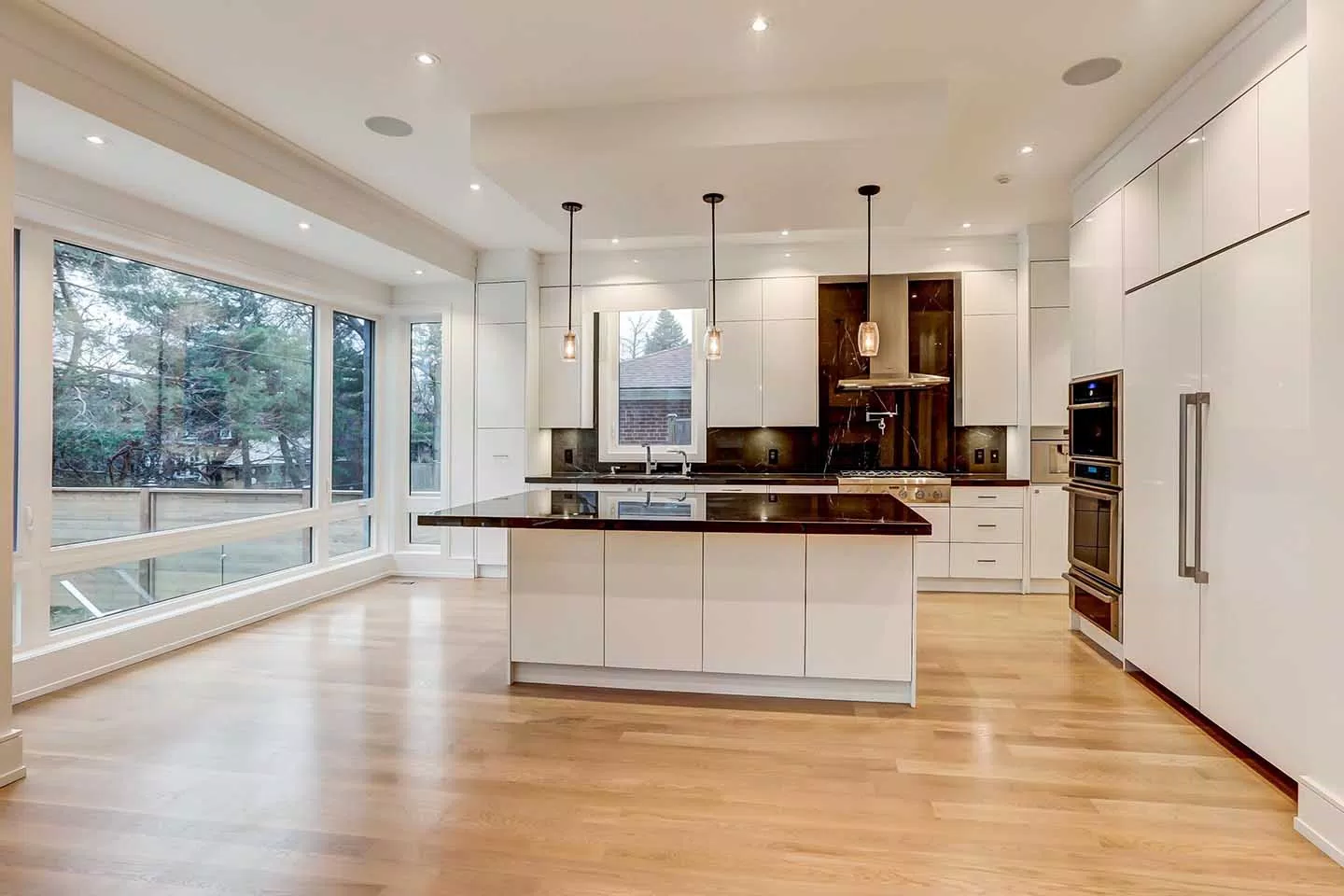 Trust the Experienced Team at My Soho Design for Quality Design and Setup Solutions
If you're searching for a top-notch kitchen and bath remodeling business in Westfield, My Soho Design is your ultimate solution. With years of practice and expertise, our team ensures that each job is carried out with utmost precision to guarantee the highest level of professionalism. Not only are all technicians highly qualified, but they also have professional backgrounds such as apprenticeships, college degrees, or industry certifications. With a wide selection of choices, we are able to satisfy all your desires! Let us take care of the tasks related to design and setup so you can concentrate on what's important – crafting an atmosphere that is ideal for yourself as well as those around you.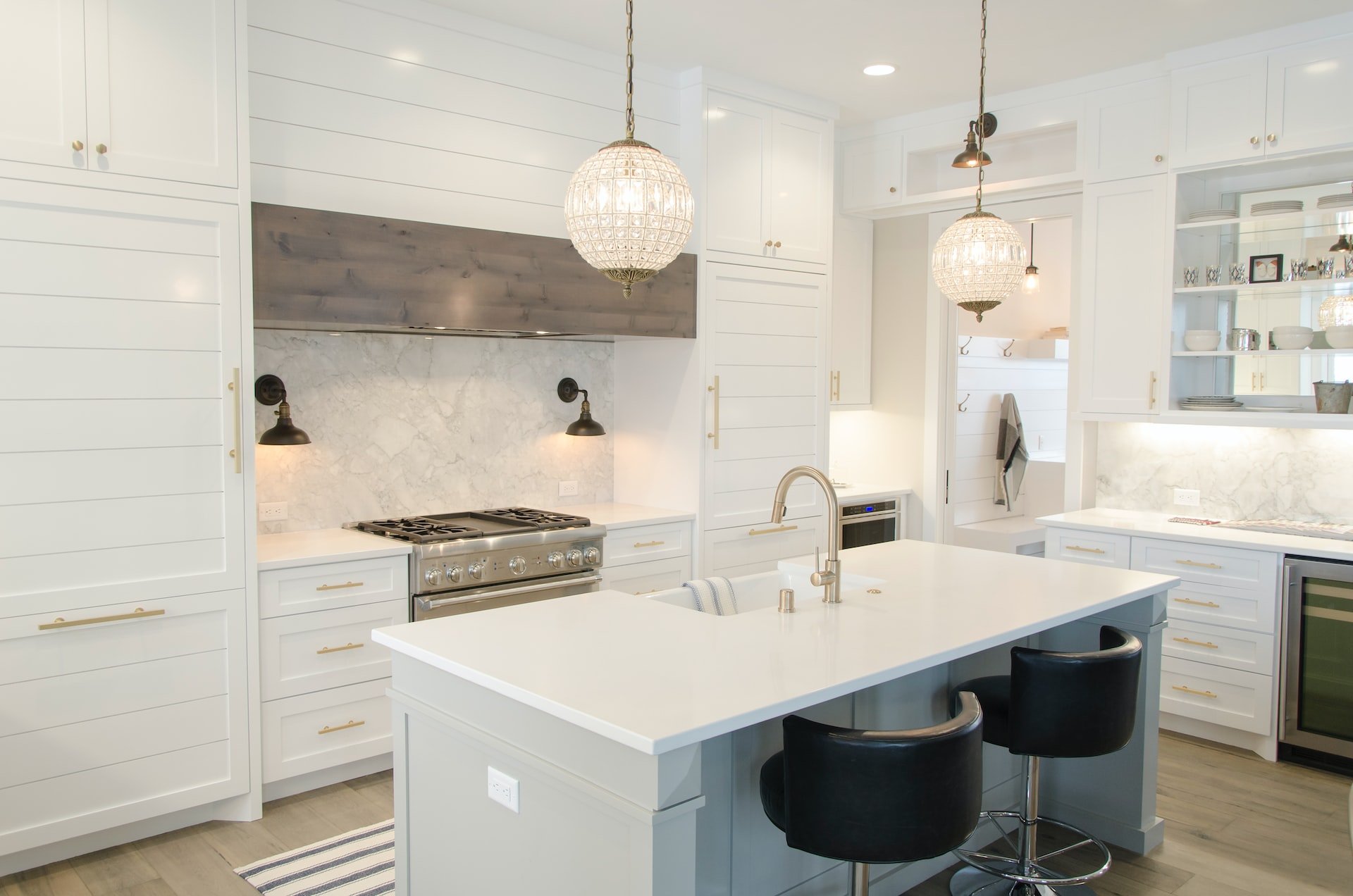 Receive Quality Results From Experienced Craftsmen at My Soho Design
Are you thinking of doing a kitchen or bathroom remodel soon? Then don't look any further than My Soho Design! We guarantee that our exquisite and professional craftsmanship will surpass your expectations.
We understand the stress involved in such huge projects, so let us help make it easier for you. Our express design services provide the perfect blueprint to bring your dream space to fruition with minimum hassle on your part. Make sure to contact us now for all of your kitchen and bath needs!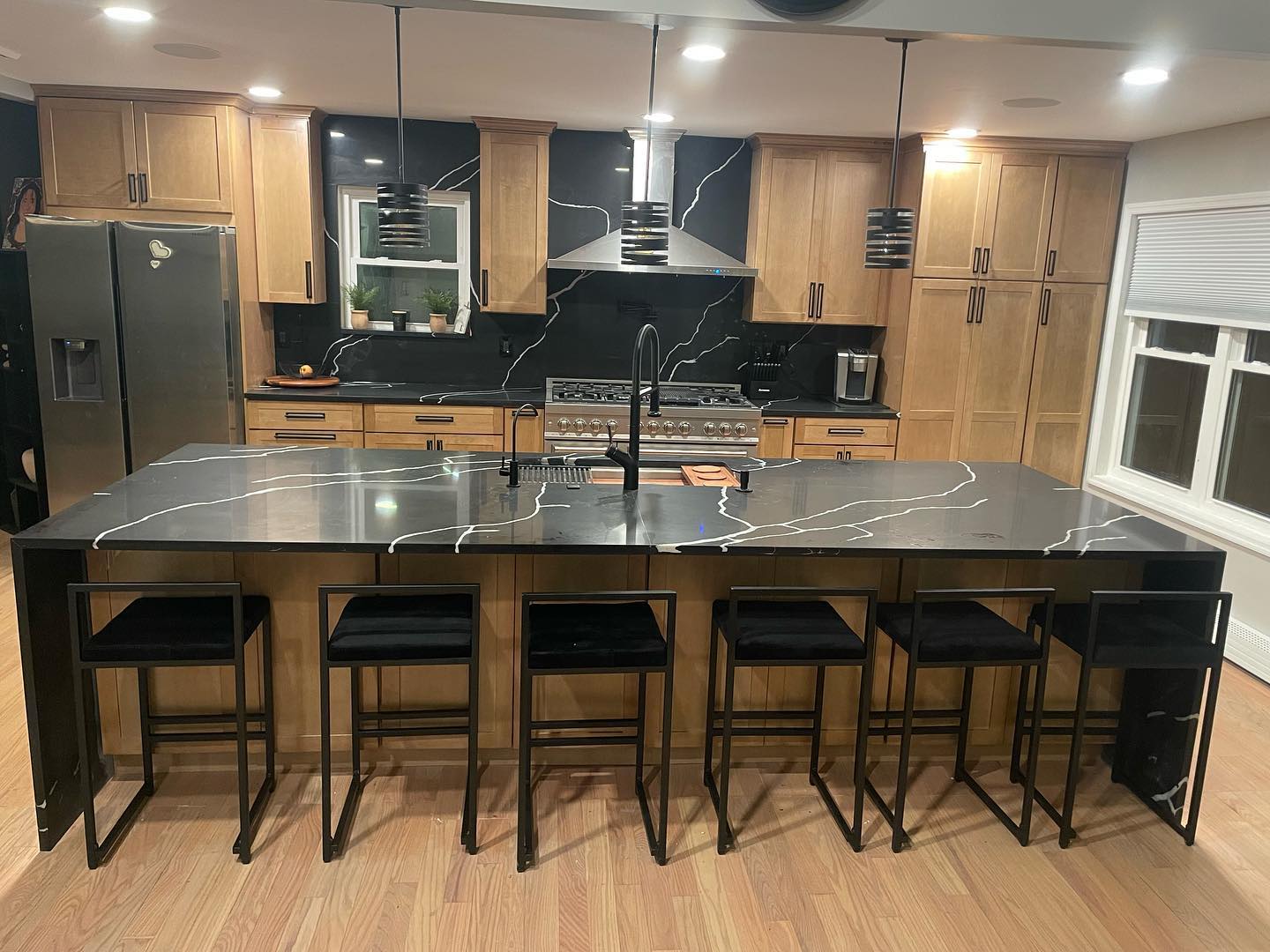 We Know How to Create the Kitchen of Your Dreams
Are you longing for a dream kitchen but don't know how to start? Don't sweat it; our experienced design team is here to help! With years of experience in designing and remodeling kitchens, we understand what's necessary to craft the ideal space that fits your needs and tastes. It might seem daunting initially, so try envisioning what kind of kitchen you'd like. The journey may be difficult initially; however, this initial step will bring you closer to achieving your desired result. With our complimentary consultations, you're one step closer to creating your ideal kitchen! We can help make the selection process simpler by guiding you through the vast array of design choices and materials available. Contact us now so we can assist in making sure your dream kitchen becomes a reality!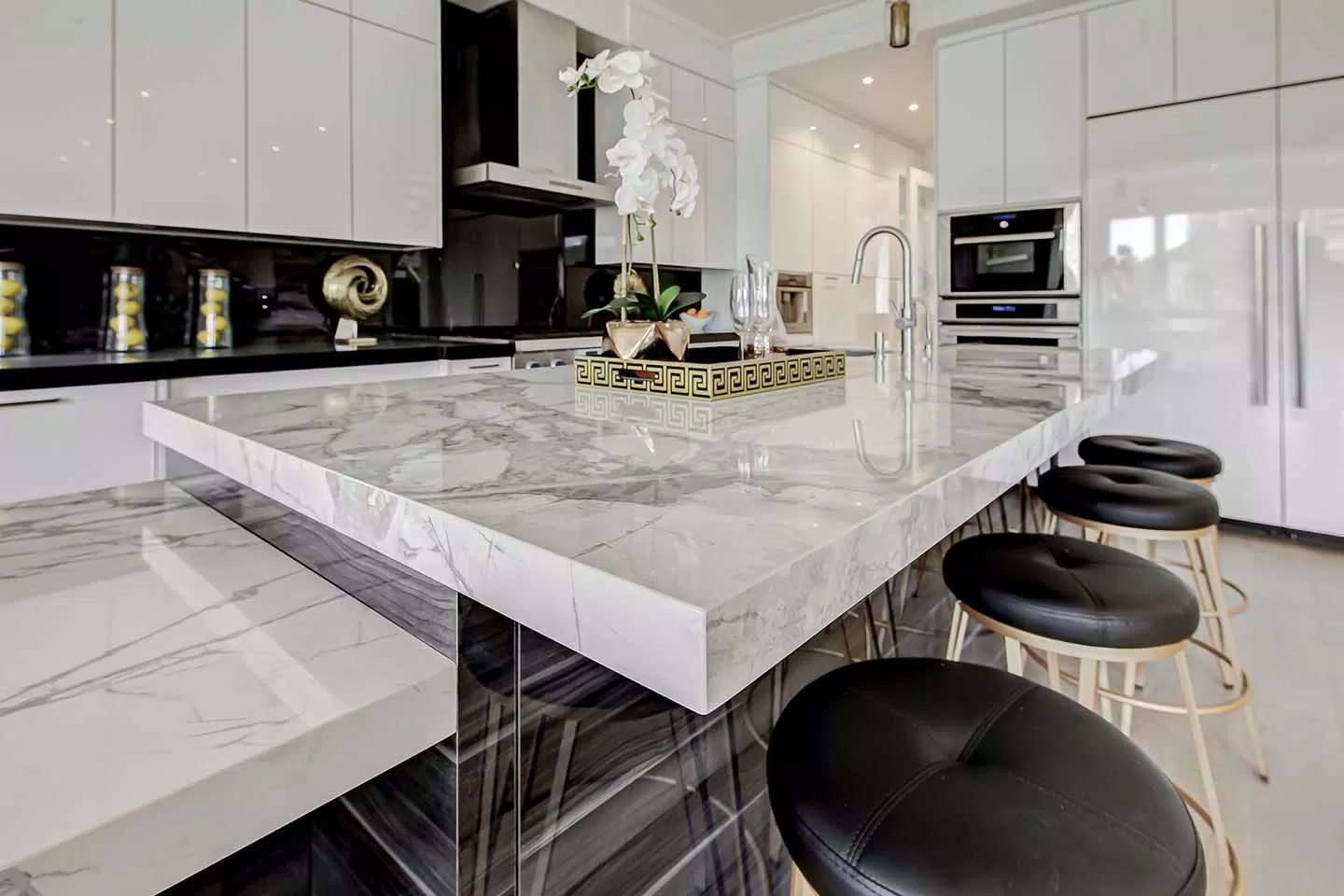 Luxurious Bathroom Experience with Expert Remodeling Services in
Ready to upgrade your kitchen? Look no further than My Soho Design! Our home remodeling services will help bring a fresh, new look and feel to the heart of your house. Whether you're interested in full-scale renovation or just want to give an update with new cabinets and countertops, we've got all of your needs covered! Or maybe you'd prefer a special bathroom oasis that'll make showers and baths even more enjoyable? Make it happen right away by hiring our expert team today. It's time for reality to meet dreams here at My Soho Design!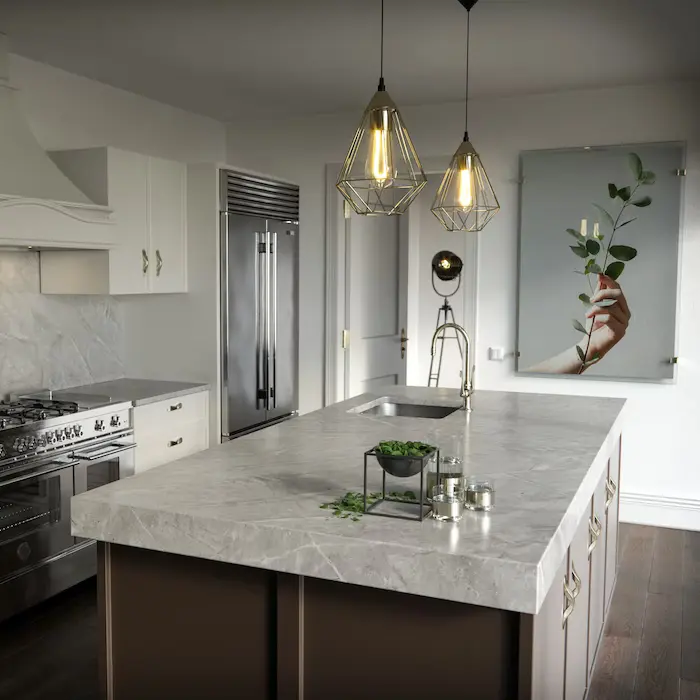 My Soho Design: Full-Service Remodeling for Your Home
Ready for something new? You've been dwelling in the same house for years, and you're starting to feel it's time for a change. But how do you begin? Don't worry; My Soho Design is here to help! We provide comprehensive remodeling services that will take care of all your needs, from designing your home to installing the final touches. So what are you waiting for – let us help make this transformation happen now!
Whether you want to create a whole new look for your home or just make a few small changes, our experienced team can help make your dreams a reality. Contact us today, and let us show you what we can do from start to finish!
SERVICE AREAS
My Soho Kitchen Cabinets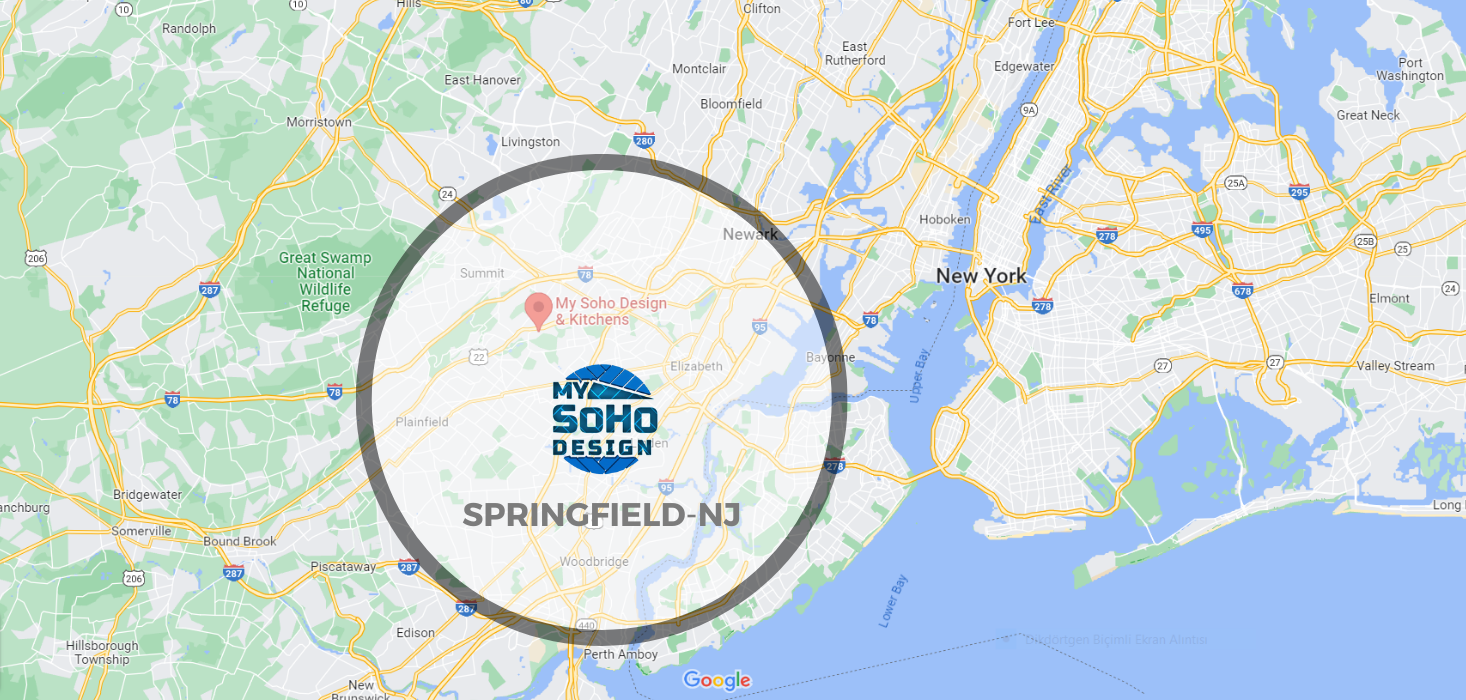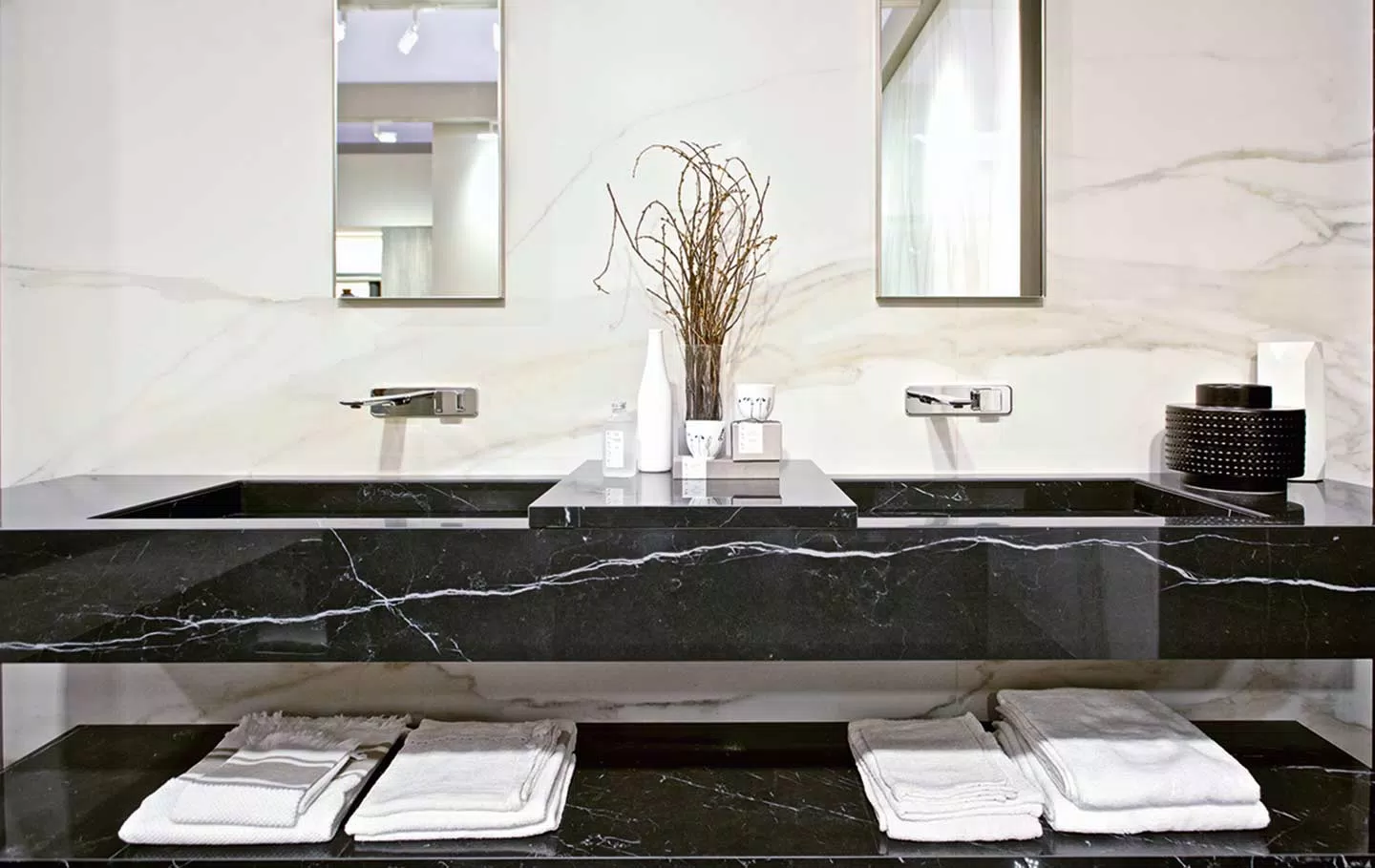 Relax Knowing that You Can Trust the Professional Team at My Soho Design for All of Your Remodeling Needs
When seeking to remodel your kitchen and bathroom, My Soho Design is a perfect choice. Our comprehensive services range from design and installation with precision to ensure you get the ideal space for all of your needs. Not only do we offer expert advice, but our team has vast experience in transforming kitchens and bathrooms – making us experienced professionals that you can trust!
Moreover, My Soho Design stands behind us, so you can be sure that you will acquire the most excellent service possible. Here are more reasons why you should select us for your upcoming remodeling endeavor!
You may use all of your requirements when designing your new kitchen or bathroom.

You may adapt it to meet your specific needs and requirements by customizing every aspect of the remodeling without restrictions (including colors, fixtures, and materials).


We've got you covered for every step of the process so that you can focus on your passions.

Every job is guaranteed to be finished correctly.

Both your new kitchen and bathroom will be built from the highest-quality materials (we only utilize the finest components in both rooms)
Give New Life to Your Kitchen With My Soho Design's Expert Renovations
If you are similar to many individuals, your kitchen is a central part of life. It's the place where work-from-home takes off, delicious meals come together, and guests gather. Unfortunately, if your kitchen appears outdated or doesn't provide comfort anymore, it can be hard to enjoy being there. Fortunately, we have just the solution! Our Kitchen renovation services will bring new life back into your most cherished space with modernized amenities and subtle luxury that has been designed around you and how you live in this special area of your home. Make your bathroom the oasis of relaxation that you desire with My Soho Design! Whether it's a drastic remodel or simply replacing cabinets and countertops, our experienced professionals will help make sure your dream bathroom becomes a reality. So take time to bathe away all worries and immerse yourself in the serenity of tranquility today!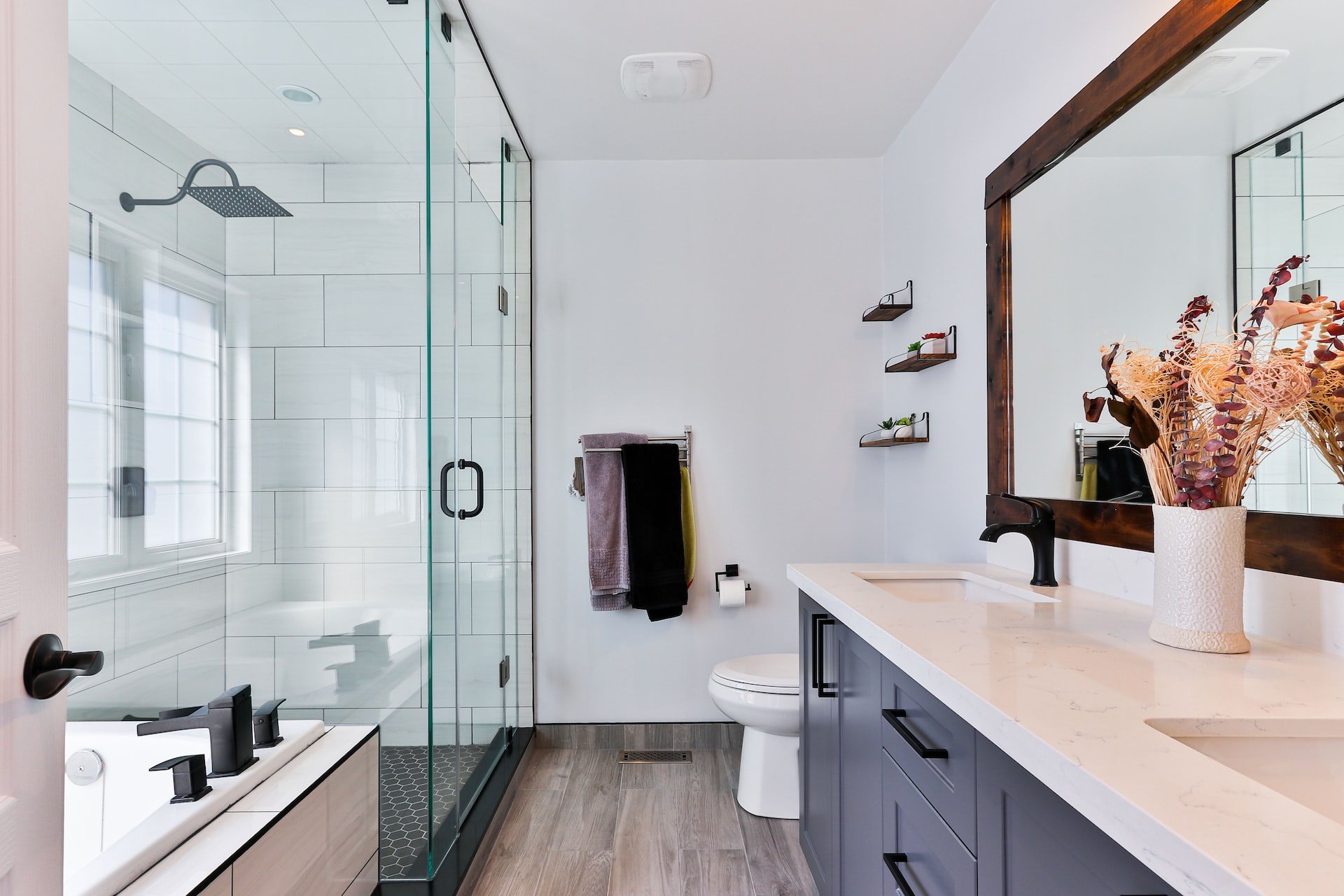 Regulate Cleanliness and Relax in Style – Affordable Kitchen and Bathroom Renovation Solutions
At our company, we strive to make all your renovation dreams come true! We have assembled a team of experts dedicated to delivering excellent workmanship with personal attention and care at every step. Furthermore, there is an ample selection of products available for you to choose from so that you can find what exactly fits into the vision that you want. For those who need My Soho Design kitchen remodeling services in Westfield, look no further! Kitchen and bathroom renovations are critical elements when it comes down to truly making your house feel like home – let us help turn these visions into reality today! The kitchen and bathroom are the most popular spots in a building, as they are where meals get prepped, cleanliness is regulated, and relaxation takes place. Our custom kitchen bath design ideas make food preparation easier with trendy designs that have been tailored to meet your expectations! You will be satisfied with the end cost you pay – so what's stopping you from investing in our services? Our bathrooms are second to none, filled with inviting decor, plenty of lighting, and modern materials so you can make them your own. Moreover, we've got all the amenities you could desire for ultimate comfort- our licensed bathroom remodeling ensures a pleasant experience each time!